Concrete Iris
12/2022
3D, Visual Composition, Motion Graphics
Concrete Iris is a multi-media project that bridges the boundary between many disciplines like architecture/visual composition, media/technology, the subject/mirrored self.Inspired by many avant garde explorations in architecture and visual art, this project aims to make a virtual space that integrates different aesthetics and inspirations through 3d approaches. It is a reflection about the iteration of design between different times, and hopes to channel the asynchronous ideas in design and art together with balance. Time/speed in an industrialized year is also exaggerated in this work by the repetition of self-rotating circles and dynamic motions, questioning the over-subjectified perspective in the digital age that hyperbalizes our internal perceptions. The space is designed as a speculative virtual film theatre, where mediated content keeps running around and the sensorium is manipulated and enclosed within.




Ideation &
Research
The initial idea of the project is generated based on my contemplation of multiple concepts, as organized in the diagram below.


The project's visual style is initiated based on my long-term passion about brutalist architecture and many sci-fi fantasies. So my first stage visual research includes keywords as Le Croibusier, Tadao Ando, Lebbeus Woods, russian cosmism, etc. As for experience inspirations, I researched about some virtual experiences like Tongji's online exihibition and Radiohead's Kid A Mnesia.

The narrative journey within this space is designed as the diagram below, with combination of still and dynamic moments.
Design&Modeling
The modeling is mostly completed by myself with a small amount of assets bought/downloaded from online.
Sketch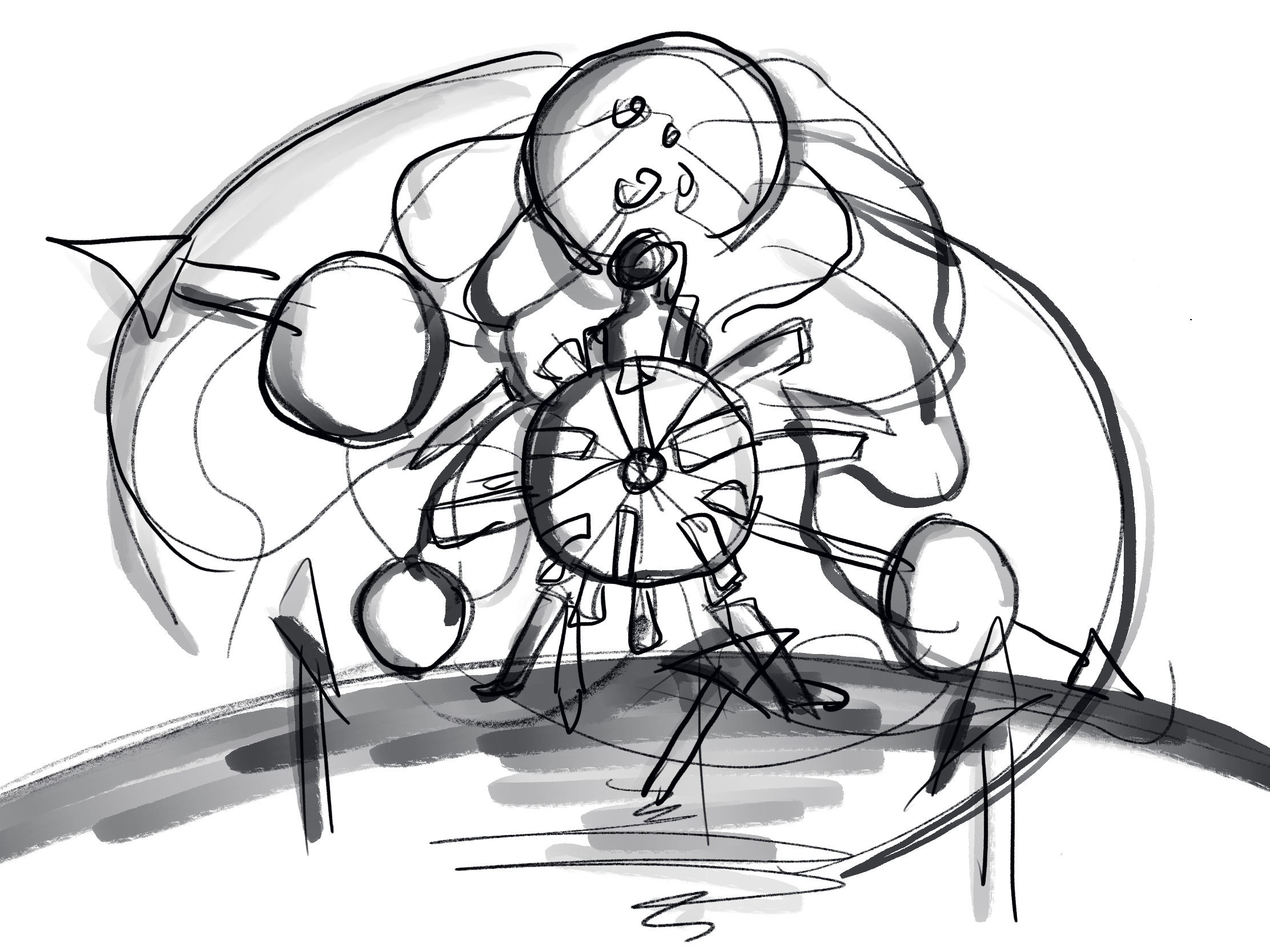 Process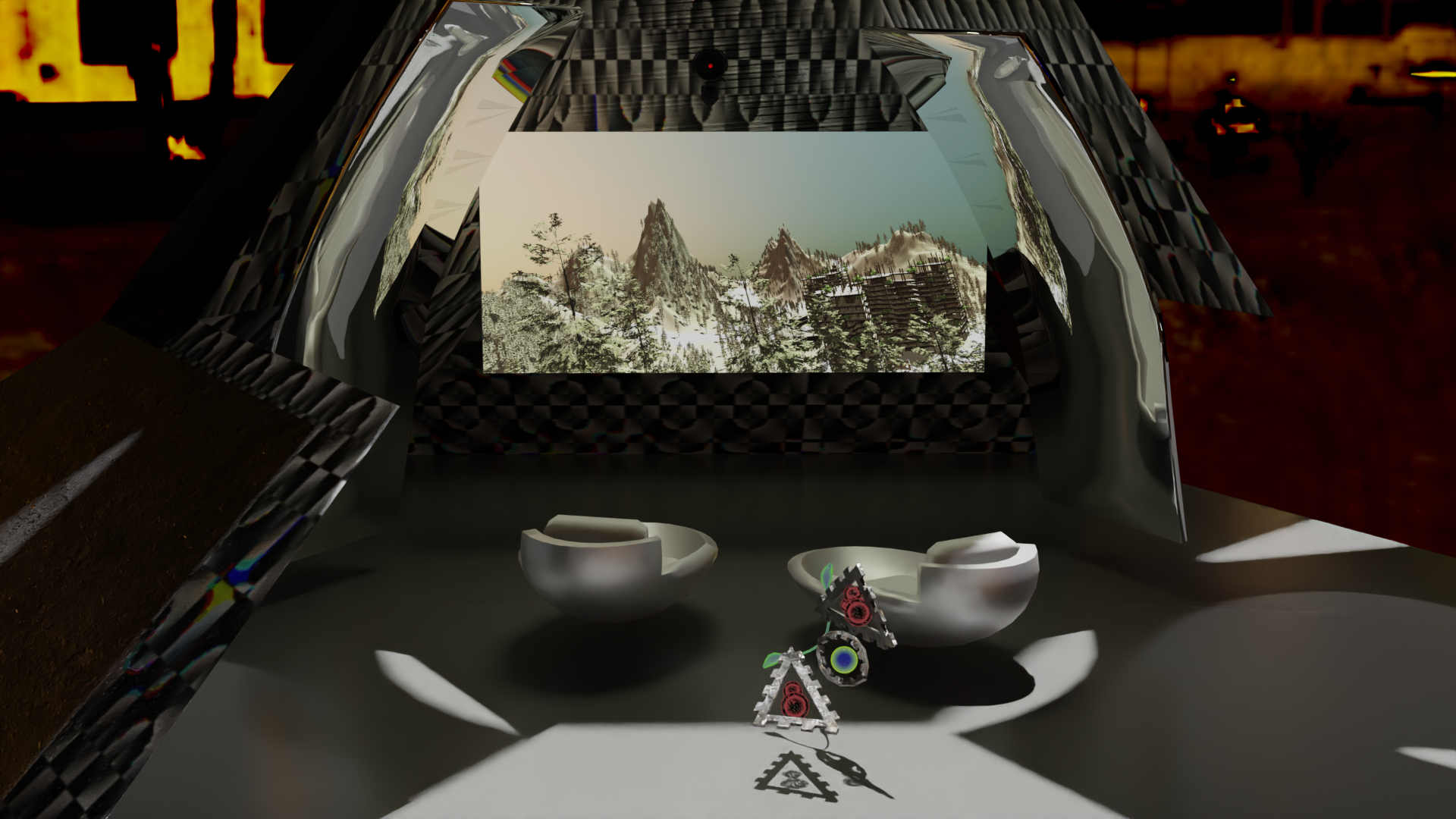 Final Version
I organized and exaggerated the circle shape in the last stage by redirecting the objects and playing with the 3d camera, creating some panoramic visual effects.
Unity Inplementation



Some of the models are tested within unity as interactive demos to explore the motions and scales.
Final Deliverables

The scene is recorded and edited into a video and several graphics.